Friday, September 05, 2008
Drop the Puck
Sometime in August...
INSIDE A PRIVATE ROOM IN ST. PAUL MINNESOTA

Pappy McCain sits smoking a cigar, nursing a glass of
whiskey, and soliciting the counsel of his overweight retinue.

PAPPY
Languishing! Goddamn campaign is
languishing! We need a shot inna
arm! Hear me, boys? Inna goddamn
ARM! Election held tomorra, that
sonofabitch Obama would win it in a
walk!

JUNIOR
Well he's the reform candidate, Daddy.

Pappy narrows his eyes at him, wondering what he's getting
at.

PAPPY
...Yeah?

JUNIOR
Well people like that reform. Maybe
we should get us some.

Pappy whips off his hat and slaps at Junior with it.

PAPPY
I'll reform you, you soft-headed
sonofabitch! How we gonna run reform
when we're the damn incumbent party!

He glares around the table.

PAPPY
Zat the best idea any you boys can
come up with? REEform?! Weepin' Jesus
on the cross! Eckard, you may as
well start draftin' my concession
speech right now.

Eckard grunts as he starts to rise.

ECKARD
Okay, Pappy.

Pappy whips him back down with his hat.

PAPPY
I'm just makin' a point, you stupid
sonofabitch!

ECKARD
Okay, Pappy.

As he settles back Eckard looks around the table and helpfully
relays:

ECKARD
Pappy just makin' a point here, boys.

Wednesday, September 03, 2008
Spencer at some of his finest Elmore James covers . . . 
Damn there's a ton of old Fleetwood stuff out there.
Kirwin, Spencer, Green, Welch . . . . 
From '67 to the first Buckingham project The Mac put out a prolific amount of music thru different lineups, and outsold the Beatles and Stones in the UK for MORE than a few of those years.
Harumph I love that stuff . . . I do. 
Harumph! *G*
Tuesday, September 02, 2008
How was your Strawberry?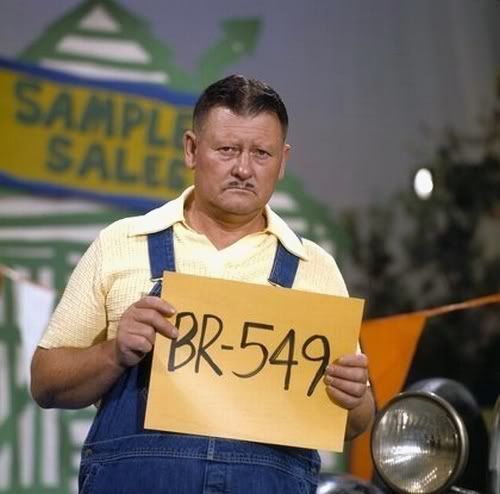 Subscribe to Posts [Atom]